Lesson Update
Lessons Paying Off!
---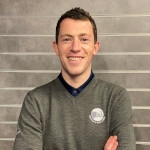 Craig Knowles
Golf Professional Arbroath Golf Course
There's nothing better than seeing someone you have recently taught at the top of the leaderboard! This was the very case this past Sunday where Nicky Smith won the 4 Season Spring with a phenomenal scratch 70 nett 64! Nicky visited me recently for a putting lesson and after a couple of pointers and some practice, his results came to fruition!
Well done Nicky keep up the good work.