Shop Offers
Time for a Logo?!
---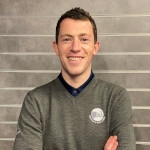 Craig Knowles
Golf Professional Arbroath Golf Course
Although the shop is fully stocked just now I decided against stocking a range of Arbroath Logo clothing this year after a couple of years of very little sales from the range.
However, I have managed to get Glenmuir to put together a personalised catalogue for you the members to browse through in both ladies and gents! The even better news is that you will automatically receive a 10% DISCOUNT off any order and between 15-20% OFF for multi-buy offers!
Take a look at the links below and get in touch if you need any advice.