Pros News
What a Start!
---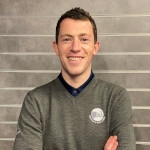 Craig Knowles
Golf Professional Arbroath Golf Course
Well, it has been fantastic to get the doors open again and welcome you back into both the shop and the studio! Thank you so much for the support so far it really is appreciated. The lesson and custom fitting diary has never been so busy and the great news is the weather is completely irrelevant! I actually took a call on Monday morning to reschedule a lesson due to the weather and was delighted to tell the customer there was no need as the Studio was OPEN!!!
One of the customers from a fitting on Tuesday also left a very nice review, so thank you, much appreciated. The feedback on the studio has been excellent and it really is amazing to have the facility which will ultimately allow all year round fitting and coaching.
If you are keen to book in then get in touch.